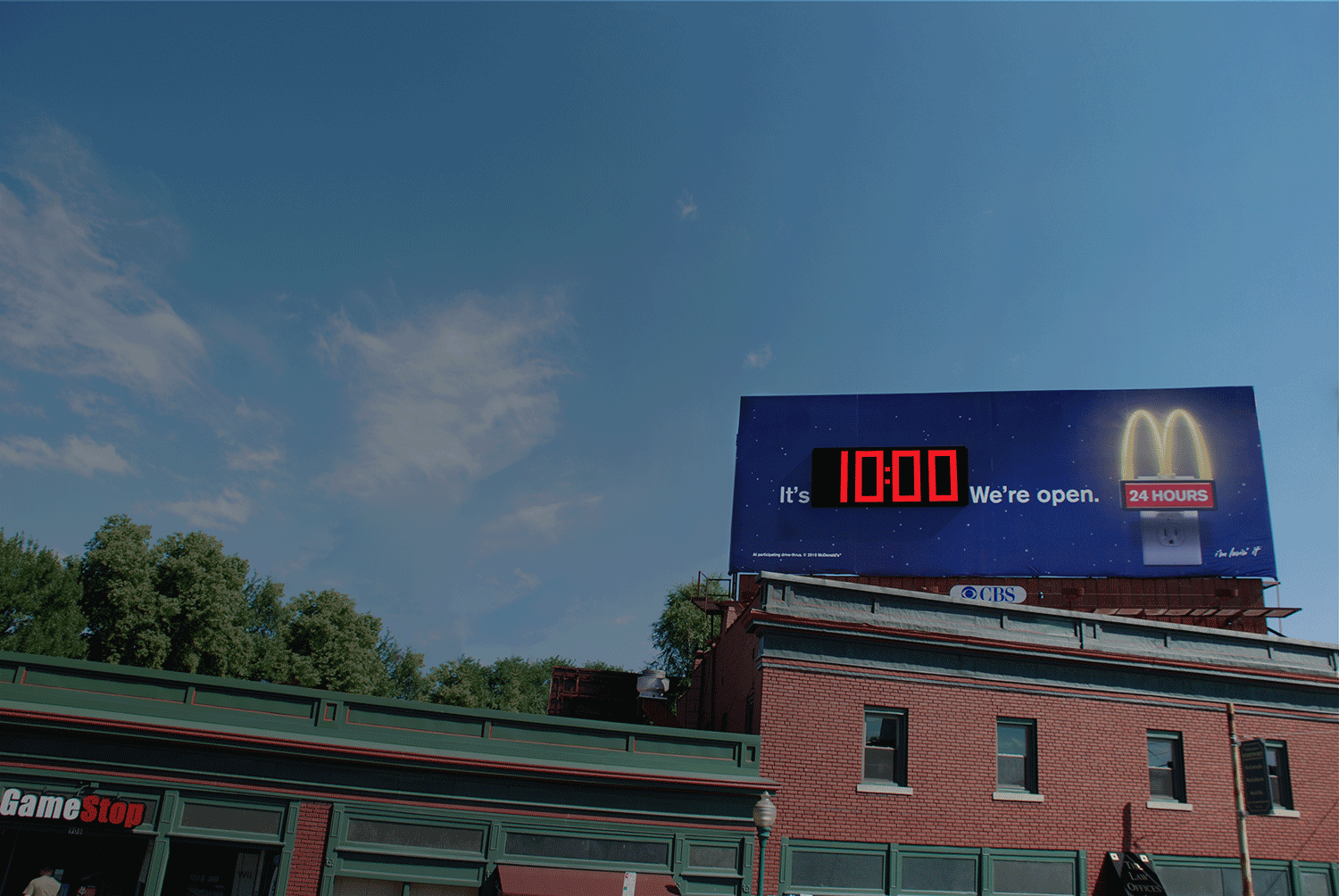 Billboard
Provide an essential service and become a landmark with a Sunshine Time + Temperature display.
Monument
Turn an everyday location into a landmark by presenting two of the most commonly used pieces of information.
LED colors - red, amber,green, blue & white.
LED rating - 100,000+hours
StreetSign
Your sign will be a land mark for both foot and motor traffic.